Metal Fabrication
Our fabricating process is designed so that your project gets the quality it deserves in-full and on-time.
Laser Cutting Up To 5′ By 10′
We utilize Bystronic Fiber Lasers that allow us to cut stainless and mild steel, aluminum, copper, and brass. These machines can hold tolerances of +/- .004". The speed of these lasers, combined with load and unload automation enable us to cut your parts with the precision, quality, and economy that you need for your project.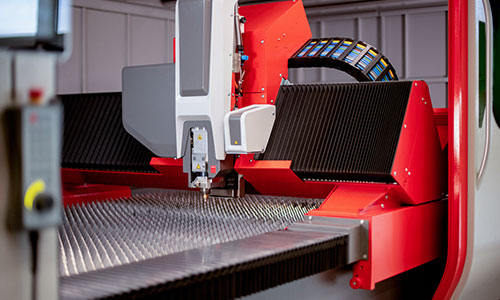 Formed Metal Fabrication Up To 10′
We have press brakes ranging from 40 Tons to 175 Tons with a maximum bed length of 10'. We have an extensive inventory of punches and dies to allow us to form your parts to the desired bend radius. Our robotic bend cell is able to handle your high volume needs in the most cost effective manner.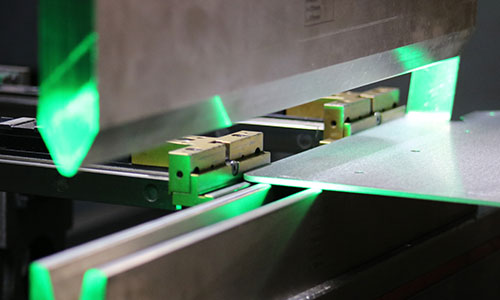 Tube Laser Cutting Up To 28′
Our newest addition is a 4,000-Watt Bystronic tube laser. It can handle a 28-ft length in-feed and 13-ft out-feed. With the addition of the tube laser, we can cut a variety of cross sections, including round, square, rectangle, elliptical, and more. By having this new capability, we can not only maintain our amazing quality, but also increase speed, flexibility, and efficiency.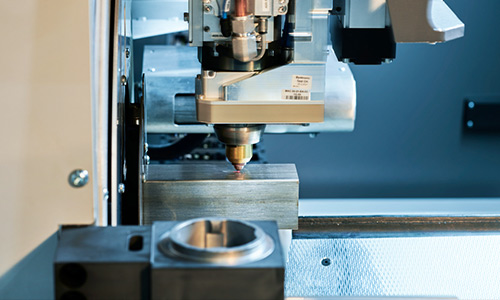 Turret Punching
Our two Amada CNC Turret Presses allow us to punch up to 3/16" mild steel and ¼" aluminum. We have an extensive library of turret tools that will likely cover any requirement you have. This includes up to 6" round, special knockouts, countersinks and louvers as well as hundreds of more standard tools.
Sheet size can be up to 50" x 144". We can work with you to develop your high volume part to be punched in the most economical way.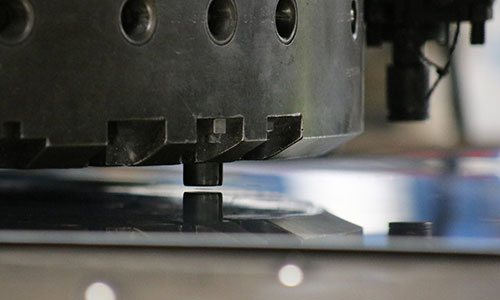 Additional Services
As part of our culture of exceeding expectations, we offer several supplementary services to benefit our customers and their projects.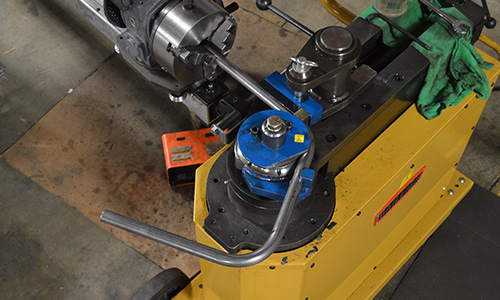 Tube Bending
We can provide quality bent parts that maintain high structural integrity at the lowest cost to our customers. We are able to provide tube bending for a wide range of materials that can bend with repeatability and tighter tolerances.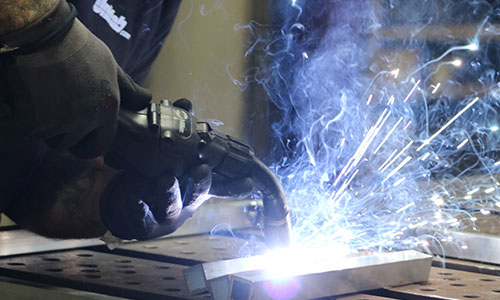 Welding
We have welders that adhere to AWS standards and are able to MIG, TIG, and stick weld your project from the smallest most precise part to large weldment assemblies. We are able to weld mild and stainless steel, along with aluminum in low, medium, and high volumes as your demand grows.