Engineering
Get your project started on the right track with expertise from our in-house engineering department.
Engineering
Our engineering capabilities go above industry standards and are an integral part of both the development and production process.
From the extensive knowledge about the materials we apply and the machines we use, our engineers are able to transform a napkin sketch into a production-ready prototype using our Solidworks CAD software.
Understanding the importance of accuracy and quick turnaround, we can assure your project is in good hands.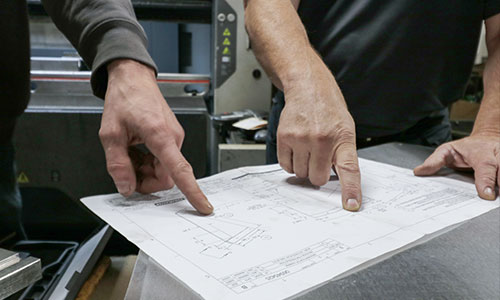 Prototyping with SolidWorks
The concept-to-production timeline is quicker with Unifab, which means faster turnaround and lower costs for you. We take concepts and use SolidWorks to develop your product before it goes into full-fledge production.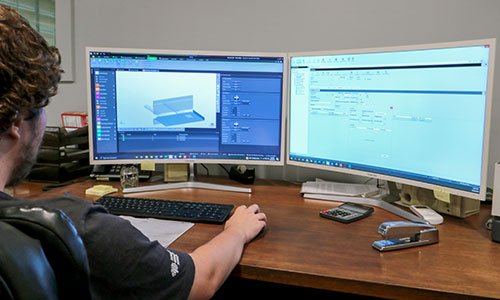 Quality Control
Our quality management system uses ISO 9001 certified processes and methods to ensure product quality. Every set-up is verified and monitored.
We can provide full production part approval process (PPAP) submissions for customers who need them. To view our certificate, visit PJR ISO 9001 certification (PDF – 924KB).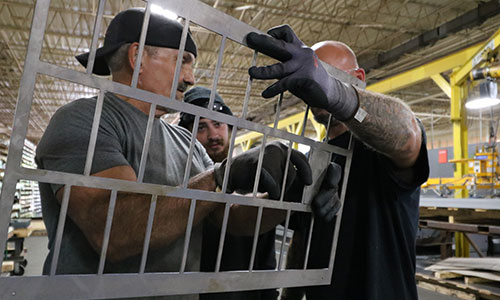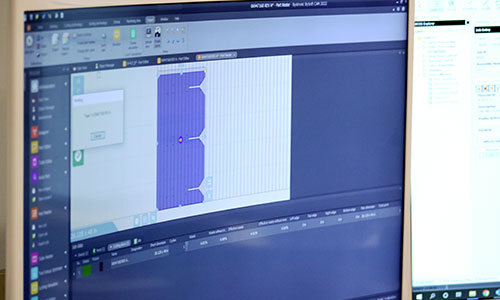 CAD/CAM & File Transfer
We have an extensive software library that helps us provide value in the prototyping process and facilitates the transfer of information between ourselves and our customers.
We have the ability to work with numerous CAD/CAM platforms and accept design files from any of the following:
KeyCreator Files
ACIS SAT
FastSurf Surface
AutoCAD DXF
AutoCAD DWG
IGES
STEP
Parasolid
STL
SolidWorks
Autodesk Inventor
Catia v4