About
Bending metal is what we do. Relationship-driven commitment to quality is who we are.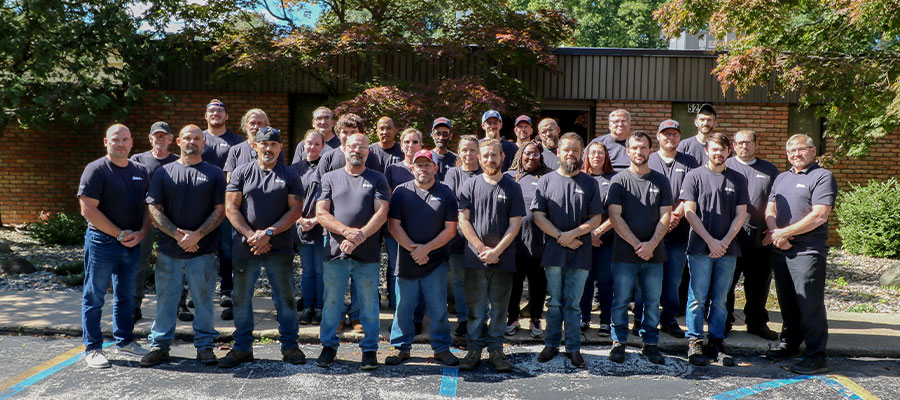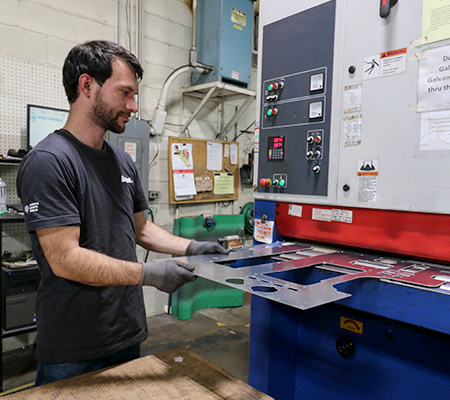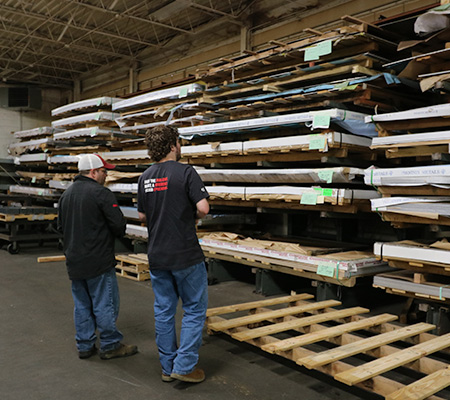 We're the most driven, transparent, tech-savvy group of fabricators you've ever met.
We provide precision metal fabrications from sheet metal to laser cut tubing for a broad range of industries, with our primary focus being in aluminum, stainless steel, galvanized and mild steel components. With our array of equipment and knowledgeable staff, we have the ability to develop sheet metal, plate, and long goods into precisely formed components. We can provide you with a single source operation using our in-house powder coating, assembly, and packaging capabilities.
The current management team is focused on investment in our capital equipment and employees.  In the last three years, we have purchased three highly-precise press brakes – one with a robotic bending cell, two fiber optic sheet lasers, and the newest technology in tube laser cutting.  We are continuing to invest in our team by sending our operators to trainings on press brake and laser setup, and also conducting internal trainings.  Our goal is to have the best team operating the best equipment for the best customers.  All we need is you.
Face the Challenge. Make a Difference. Exceed Expectations
At Unifab, we drive our business based on this proven process. Everything we do is centered on these standards, along with striving towards and achieving our core values: Rooted. Growing. Flourishing.

Our History
In 1940, what is now known as Unifab Corporation, was once called Kalamazoo Coaches. They created Pony Cruisers, which were small, 16-18 seat buses. At the end of World War II, as the automobile became the preferred mode of personal transportation, the demand for Pony Cruisers declined.
In March of 1952, Kalamazoo Coaches amended its Articles of Incorporation to become Unifab Corporation, which is now a one-stop shop metal fabricator. We may not make Pony Cruisers anymore, but we can still tackle almost any metal needs!
During 1976, the original owner of Unifab Corporation, Fred Schroen, transferred control of the company to his son, Steve Schroen.
In 2005, Steve sold the company to Mick Madden.
In 2014, Mick sold the company to current CEO Robert Thayer, an engineer with a background in the automotive industry.
The next year, Rob partnered with current President, Matthew Hill. Like Rob, Matt also has a background in the automotive industry with sales and operations experience.
Beginning in 2018, Matt and Rob decided to invest heavily in the company by upgrading the equipment to help grow the business.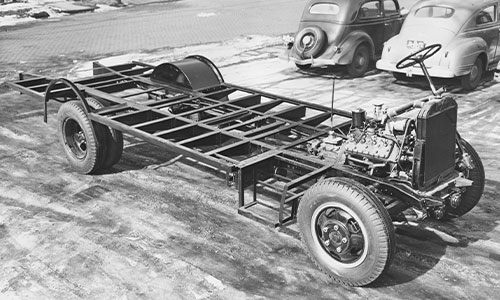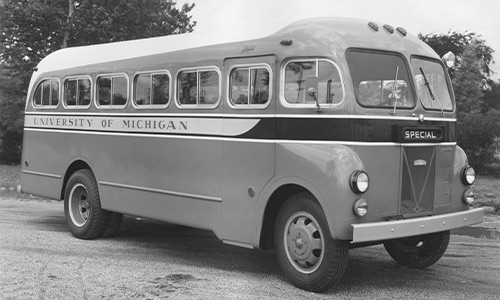 Hard-Working Machinery with
Harder-Working People
Our employees are an integral part of our organization with the skills, abilities, and knowledge in the industry. On average, our production employees have more than 10 years of experience with Unifab. Our engineers know how materials perform and how they'll respond to certain production methods.
On top of that, we only use the most dependable and advanced machinery that delivers consistent results in quality and precision. We stay competitive with updated machines and equipment that allow us to be innovative with laser cutting, bending, and punching a variety of fabrication sizes and thickness levels. We have also invested in our in-house powder-coating abilities so that we can be a one-stop shop for our customers.
With the combination of good machinery and knowledgeable, experienced employees, Unifab has been creating products that are well-designed for over 65 years that fit exactly to our customers' needs and standards across a broad range of industries.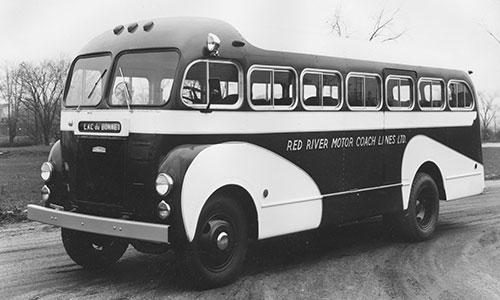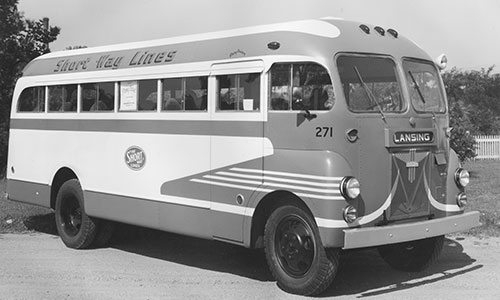 "What sets Unifab apart from its competitors is the level of customer service, transparency, & on-time delivery. Not only do I feel like a customer, but I feel like I am working with a group of friends. Their willingness to go above & beyond to expedite & adjust deliveries is an indicator of their flexibility; all while maintaining the trust & confidence that they will deliver on-time.  In today's ever-changing world & constraints in supply chain, I am assured that I will consistently receive amazing customer service in going to Unifab with our metal fabrication needs."
– Amy, Transportation Customer

Leadership Team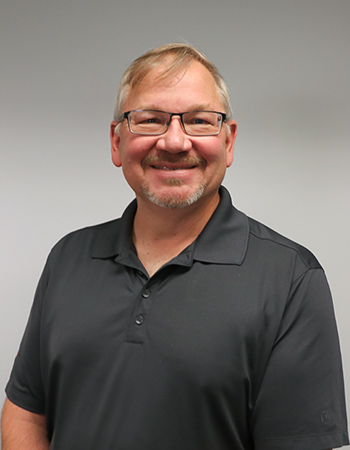 Rob Thayer
CEO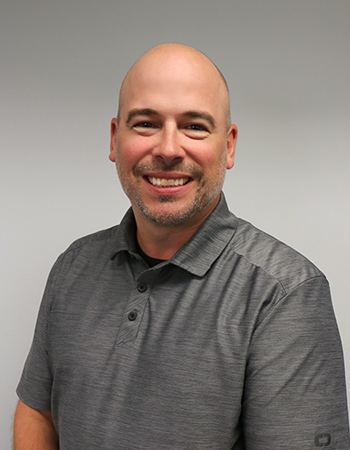 Matt Hill
President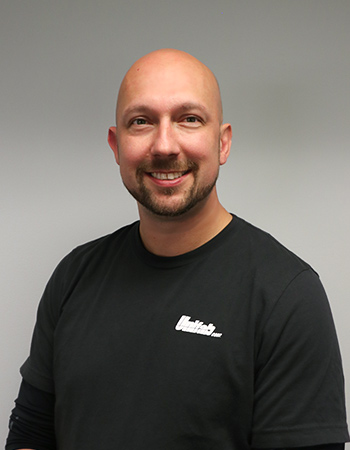 Tom Case
Operations Manager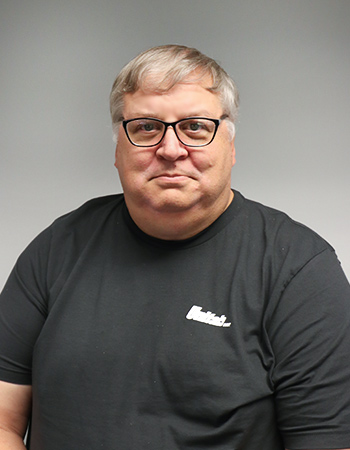 Doug Gilchrist
Quality Manager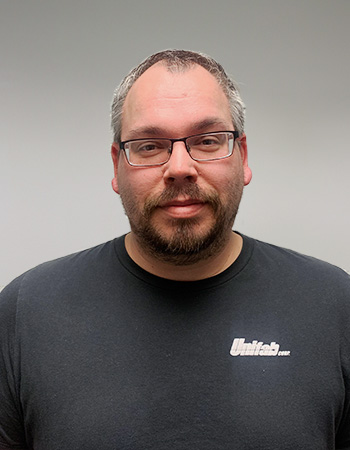 Brandon Shuler
Engineering Manager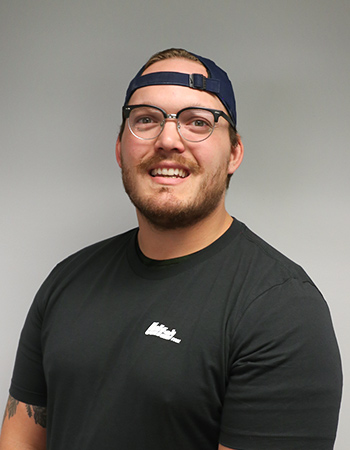 Torrey Appel
Supply Chain Manager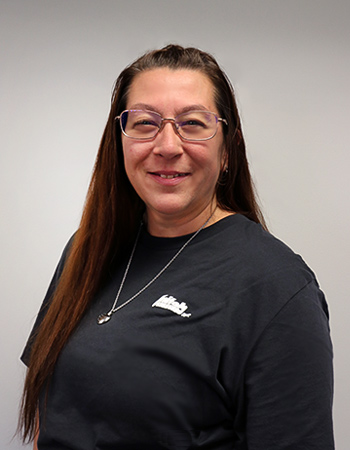 Dawn Bonnau
Accounting Specialist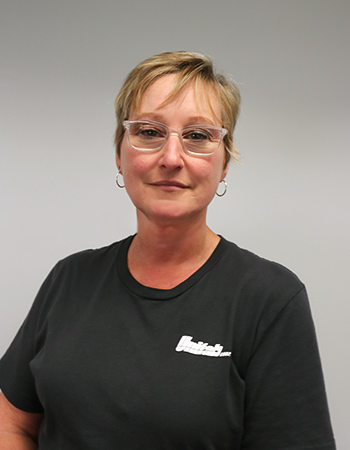 Paula Stover
Customer Service/Data Entry